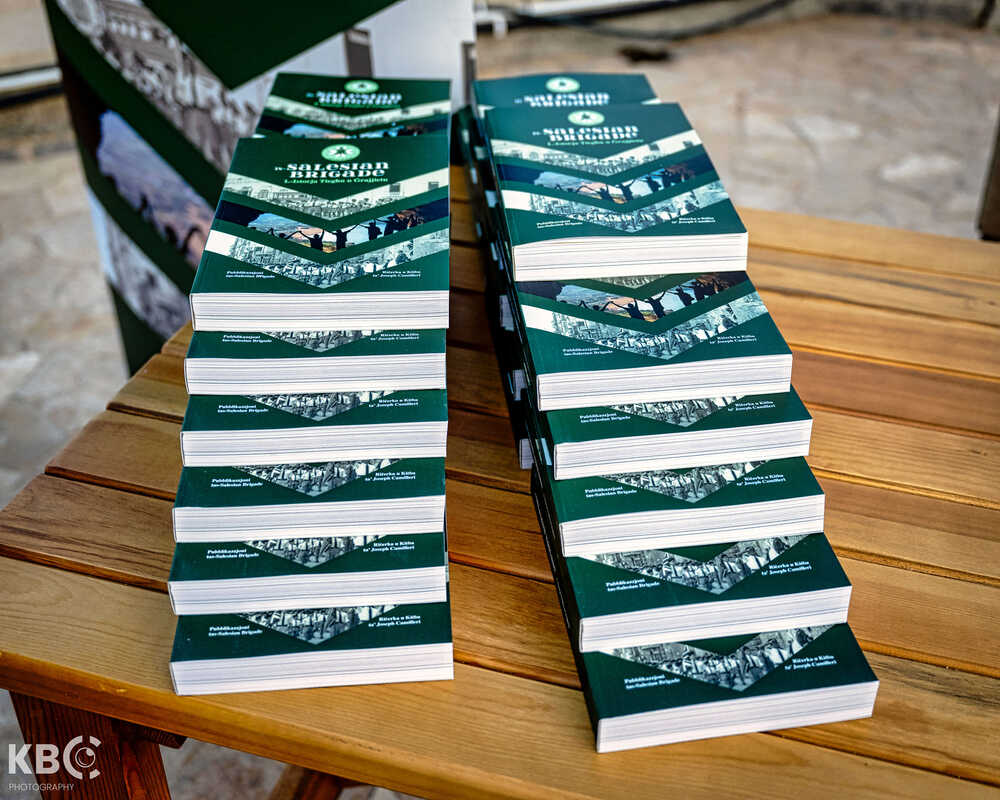 The Salesian Brigade is a Catholic uniformed young people organisation which was founded in 1910. SB plays an integral part of the Salesian Oratory Sliema.
Mission:
To care and challenge young people for life through a programme of informal education (non-formal learning) underpinned by the Roman Catholic Church and the Salesian Spirit
Description:
The Salesian Brigade was formally known as the Catholic Boys brigade then as the Salesian Boys' Brigade and after as the Salesian Boys' & Girls' Brigade. This was the first unit out of the UK main branch and was known as the Number 18 the Malta Battalion

Membership:
The SB has a total membership of 95 members, 81 of which are uniformed. The SB has no membership fee. Application for membership is sought through the Chaplain and SB Officers. An application online is also available.

The SB is made up of these age groups
8 to 13 years of age (Juniors) (Younger ages if accompanied by parents) participating in the Arrows scheme.

14 to 18+ (Company) (Which includes the Officers and NCOs)

Officers:
The S.B Commissioned Officers are Fr.Gerald Mangion sdb as SB Chaplain ( 2nd Lieutenant), Joe Giorgio as Commanding Officer, Leonard Falzon as Captain, Joe Camilleri as Lieutenant, and Josette Camilleri as 2nd Lieutenant.

There are also a number of Non-Commissioned Officers (NCOs): Andrei Cachia as Drum Major , Jesmond Cassar as Staff Sergeant, Matthew Alfino as Sergeant Major, Margaret Buhagiar as Sergeant, Estelle Sant as Sergeant , Schembri Jean Paul as Corporal, Edward Mifsud as Corporal , Cachia Yanulla as Corporal, Jean Paul Degiorgio as L/Corporal, Elinore Falzon as L/Corporal, Chris Sammut as L/Corporal, Amanda Sammut as l/Corporal, Jacob Spiteri as l/Corporal.
(Roderick Xuereb and Pamela Xuereb as Honorary Life Member).

The Corp of Drums:
The Corp of Drums is made up of 30 members and is made up of side drums, fifes, bugles and percussion. Capt. Leonard Falzon and Edward Mifsud are in charge of music for the Band whilst Andrei Cachia is our Drum Major.

Sponsorship and appreciation:
SB has no membership fee and seeks to survive on donations, fundraising and minimal fees for activities at a cost.
Thanks to all our sponsors.